And that means that tonight, some Sailor Moon fashion inspiration.  I'm doing this one vaguely in the style of the movie Clueless, because I can.
You put the sweater on top of the shirt and boom white torso/blue collar.  Sateen Roll-Sleeve Popover and Shadow-Stripe Sweater, Gap.
So I had been looking for more just straight-up solid blue pleated skirts, and then I saw this and decided to mix it up.  Park Movie Marathon Skirt in Blue Plaid.
Bear with me.  Basically Amazing Socks in Scarlet, ModCloth.
The stripe is in a different place, but it's there.  Classy Indeed Heel in Cherry, ModCloth.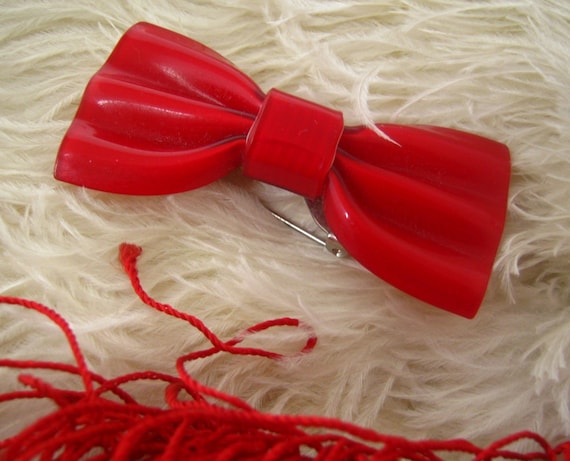 It's smaller, obviously, but it's important.  Rare Signed Lea Stein Brooch Vintage Laminated sold through LaPetiteTherese at Etsy.
–your fangirl heroine.