I didn't do Sally (Kiernan Shipka) in the promo picture bunch, so here we go.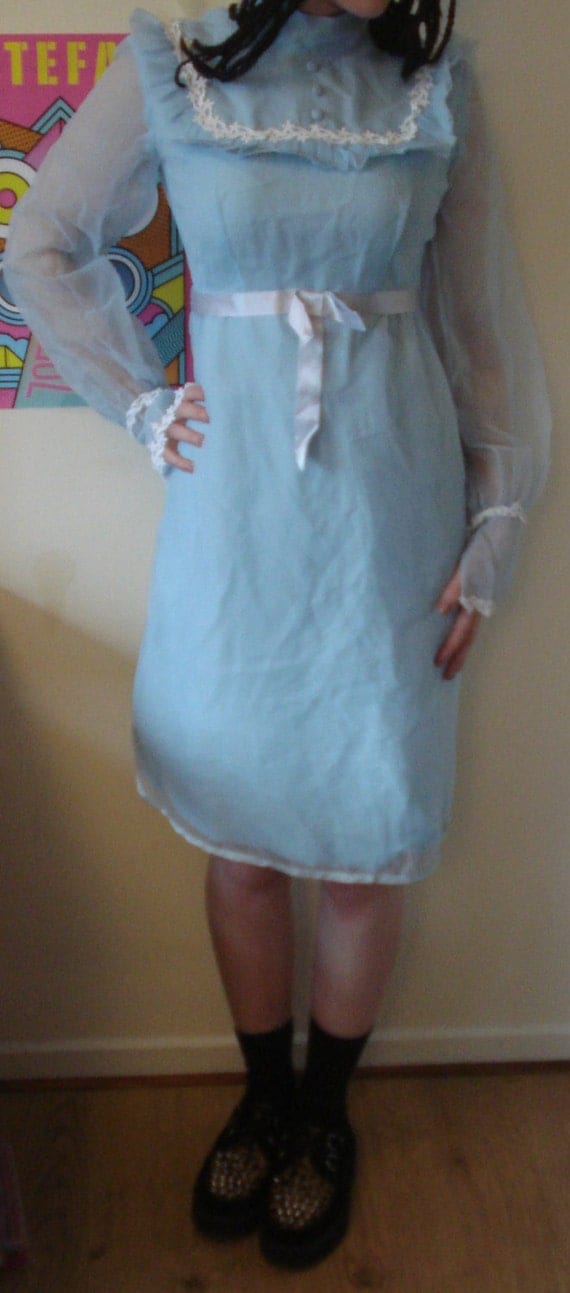 This vintage Etsy find is going to be the closest literal translation, most like; it is The Shining Pale Baby Blue 60s Babydoll Dress offered by WickedWitchVintage.
These are over-the-knee socks and not tights, but they're close enough.  Basically Amazing Socks in Ivory, ModCloth.
Boom, done.  Triple Your Fancy Heel in Mint, ModCloth.
More floral earrings, I don't know.  Pearl of Winsome Earrings, ModCloth.
–your fangirl heroine.