Moving right along to pinup lady Thor.
Well, on top of the fact that it's the right colors and the buttons kind of nod at the weird medallions on Thor's outfit, I highly suspect that a dress with a circle skirt (i.e. one that was less tight and therefore easier to move in) would be favorable.  Loose Cannon Dress, Tatyana.
This… flows like a cape.  It's red.  Whatever.  Marketing Maven Blazer in Burgundy, ModCloth.
This is now officially something I would wear, because black hosiery.  Layer It On Tights in Black, ModCloth.
These are high-heeled lace combat boots.  These are kind of ridiculous, and also they could kick your ass for saying that like it was a bad thing (which, make no mistake, I say it with love), which means they are perfect for Thor.  (Who does actually at least wear black boots, so it's not out of total nowhere.)  Divine and Dash Boot in Black, ModCloth.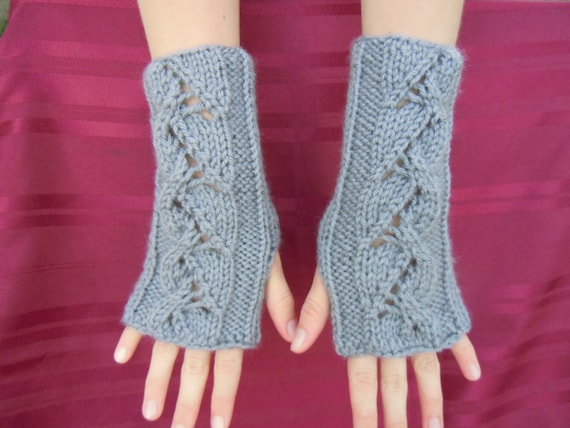 Arm warmers are clearly important.  These are by NKnitting at Etsy.
–your fangirl heroine.