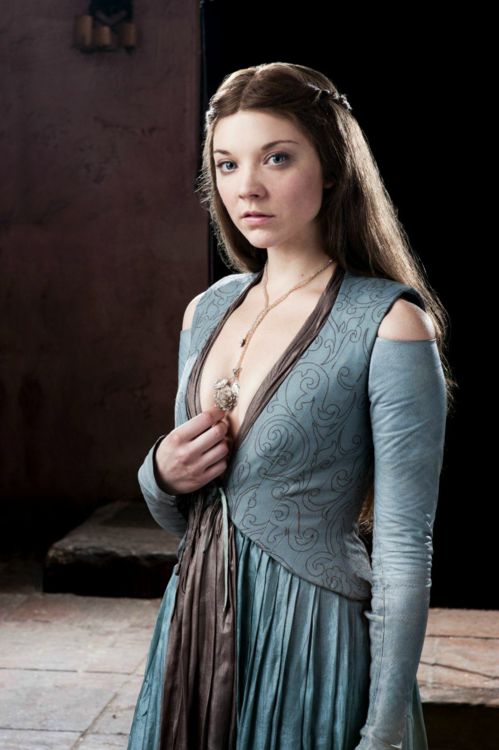 Being as I'm only as current as the show and the corresponding book, I don't know Margaery (Natalie Dormer) all that well yet.  But I look forward to getting to know her, and I have kind of a soft spot for Natalie Dormer as per The Tudors was awesome, so.
I dunno.  This feels like it matches the vibe of the above gown, even if it's just sort of similar colors and that's it.  Vibe is important.  Siren of the Sea Dress, ModCloth.
I just feel like she needs a sweater or something, and there wasn't one in the exact right shade of blue, so here.  White.  This is the ModCloth version of the Nordstrom sweater I buy repeatedly.  Charter School Cardigan in Ivory, ModCloth.
I don't know.  I want boots for everyone, basically, and these have buttons.  Also, I feel like Margaery is one of those people fierce enough to pull off wearing beige/yellow boots with an outfit that does not otherwise contain beige/yellow.  Fact and Confection Boot, ModCloth.
Some golden rose earrings for House Tyrell.  Pearl in Bloom Earrings, ModCloth.
And why not.  She needs somewhere to keep all her ambition.  Bow So Basic Bag, ModCloth.
–your fangirl heroine.